This page brought to you by: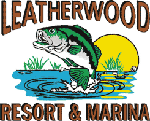 Firearm Sales Continued to Surge

by Steve McCadams
May , 2009
During a time period of great economic uncertainty, firearm and ammunition sales have continued to increase throughout the country.
According to the most recent Firearms and Ammunition Excise Tax Collection Report, released earlier today by the Department of the Treasury, firearm and ammunition manufacturers paid more than $98.1 million in the fourth calendar quarter of 2008, up 31.3% over the same time period reported in 2007.
Manufacturers of firearms and ammunition pay a federal excise tax -- a major source of wildlife conservation funding --on all firearms and ammunition manufactured (11% on long guns and ammunition and 10% on handguns).
"Demand for firearms and ammunition is clear," said NSSF President Steve Sanetti. "Since the November elections we've seen an increase in firearm ownership coupled with an unprecedented level of attendance at firearm safety courses nationwide. Americans are buying firearms, and they're taking the proper precautions to ensure that they exercise their individual Second Amendment rights safely and responsibly."
Steve McCadams is a professional hunting and fishing guide here in the Paris Landing area. He has also contributed many outdoor oriented articles to various national publications.